Beyond Blue is one of the leading specialist independent pharmaceutical insight agencies for delivering high-quality, strategic market research since 2005. Grounded in making excellence feel easy, we thrive in tackling the most complex of pharmaceutical business challenges.
We are Beyond Blue, a trusted partner in navigating the dynamic pharmaceutical landscape.
With our commitment to delivering excellence with ease, we simplify the intricate world of pharma to provide actionable insights that empower key business decisions.
Our core values guide every facet of our work. We are deep thinkers, delving into the depths of data and industry trends to uncover valuable opportunities. We are truth seekers, committed to being the advocates of your customers. We meet complexity with clarity, breaking down intricate concepts to make them understandable and actionable.
100% of clients say they will work with us again and would recommend us to a colleague
Our clients rate us among the best agencies they work with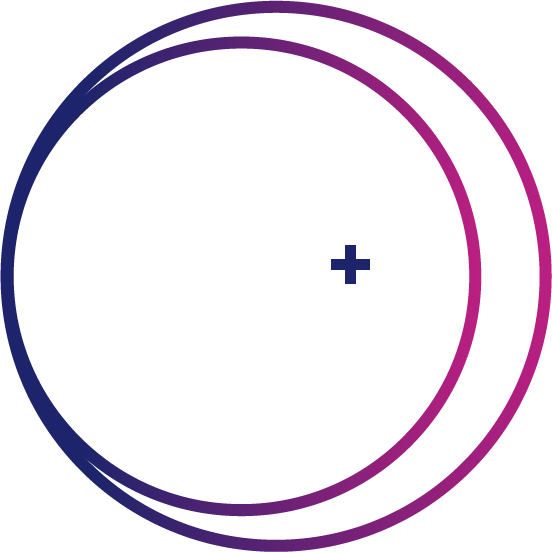 93% of clients feel we perform better than other independent insight agencies
"I have come to expect the following from them which they deliver in spades: thoughtful and insightful consideration. They take all of our crazy requests completely in stride and offer viable, constructive and innovative solutions. Over the course of time, they have become our go-to experts, so we have come to rely substantially on them. They challenge us to create better comms."
"As always, top quality work from the team. I know I can rely on you and therefore my expectations are always high. How you managed this project even exceeded my expectations and with a constant delivery of quality throughout. Beyond Blue is my preferred agency and my first port of call for all lung-related MR projects. Looking forward to the next opportunity to work together."
"Your work was critical to the decision to getting our business case approved. At the start of the project, everyone struggled, the tension was high, we had to have a bunch of alignment meetings. But your team did it! And when our business case was approved, people were hugging each other, I was jumping, I was flying."
"I really enjoyed working with the Beyond Blue team - very knowledgeable with the MR method and about the disease area, but also flexible with our needs as well."
"Great team to work with, always engaged and motivated! Each team member did an awesome job. It was very enjoyable to work with the team. Thanks again for all the great support and all the good work!"
Where we go beyond and shine
Innovation
Committed to continuous innovation, we integrate AI to boost efficiencies and elevate our technologies.
Rigorously testing the latest industry technologies, we enhance our gold standard solutions for increased confidence and deeper commercial insight in decision-making. Our dynamic innovation toolkit encompasses tools such as voice emotion analytics, sentiment analysis, smart probing, predictive visual analytics, and AI video production to refine our understanding of human behaviour.
Gold-standard methods
We're renowned for our gold standard methods in market landscaping, forecasting, segmentation and communication testing.
These are supported by predictive precision through proven methodologies led by our Data Analytics Team. Beyond deciphering data, we create engaging deliverables, making complex datasets digestible. As masters of segmentation, we craft strategies for diverse audiences. In our communications, we help clients find the impactful message that cuts through noise with clarity. Specialising in pre-launch decisions, we love to answer with "What now?" not "So what?".
Activation workshops
Our Activation workshops are expertly crafted to decipher complex, multilayered data for business insights teams.
We employ innovative techniques, fostering engagement and skill acquisition in customer truth and positioning. Whether we're deep diving into market trends, honing segmentation strategies, or refining communication skills, our workshops provide a dynamic platform for hands-on learning.
Profound expertise
Our profound expertise in oncology and neurology, coupled with a commitment to the latest clinical and commercial trends, sets us apart.
In oncology, we deep dive into abstracts and conferences ensuring a comprehensive understanding of the commercial landscape. Similarly, in neurology, we actively observe cutting-edge clinical trials and the ever-evolving therapeutics. For us, knowledge isn't just power; it's the driving force behind commercial innovation and success.
Behavioural science
Our application of behavioural science is an art, led by a dedicated team of psychology experts continually challenging our approaches in the search for human truths.
We blend deep academic knowledge with practical expertise, leveraging the latest technology for unconventional solutions. Beyond simply observing behaviour, we deconstruct and decode to uncover the 'unknown, unknowns' . We invest in our team's skills and attend conferences to support clients in designing interventions to optimise patient experiences with the intricate science of human behaviour.
Blueprint Partnership becomes Beyond Blue
IIEX Behavioural conference (attending online)
Applications of behavioural science to quantitative market research (attending)
PMR fundamentals all-day training for the Operations team
Qualitative deep dive training for all our research executives
Last week, our Research Directors, Siobhan Davies and Lindsay Widger, landed back in the UK from the ESMO Congress 2023 in Madrid. The conference brought together likeminded passionate professionals in oncology to discuss and digest the very latest developments. ESMO...